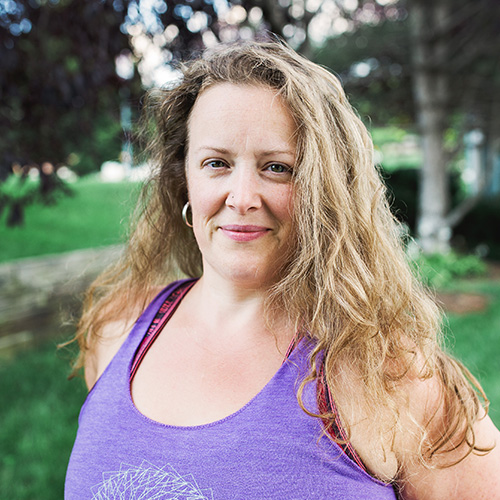 Lauren Roads
CPYT
"And in the end, the love you take is equal to the love you make."
— Paul McCartney
Yoga practice for me is about finding fearlessness and freedom to love myself and others more fully. Power yoga has been the door for self-knowledge: through connecting breath with body, I bring awareness to my whole self; by challenging myself physically, I define new boundaries and open up to new possibilities; while observing the principles of alignment, I find balance and safety in my home, my body.
Yet it's not about the poses, it's about living yoga off the mat.
I'm from Oklahoma originally, and came to Omaha in 2008 by way of Kansas and Chicago. Before finding my yoga home at Omaha Power Yoga, I practiced Hatha, Ashtanga, and Iyengar styles of asana. In support of years of personal study in the field of midwifery, I completed specific training in yoga for pregnancy, and was co-facilitator of a prenatal workshop at OPY in 2010. In July 2013 I received certification as a Power Yoga teacher through Jeff's training.
My classes focus on balance, strength, and flexibility. Beyond that, I am here to guide you towards a more open heart and authentic self.