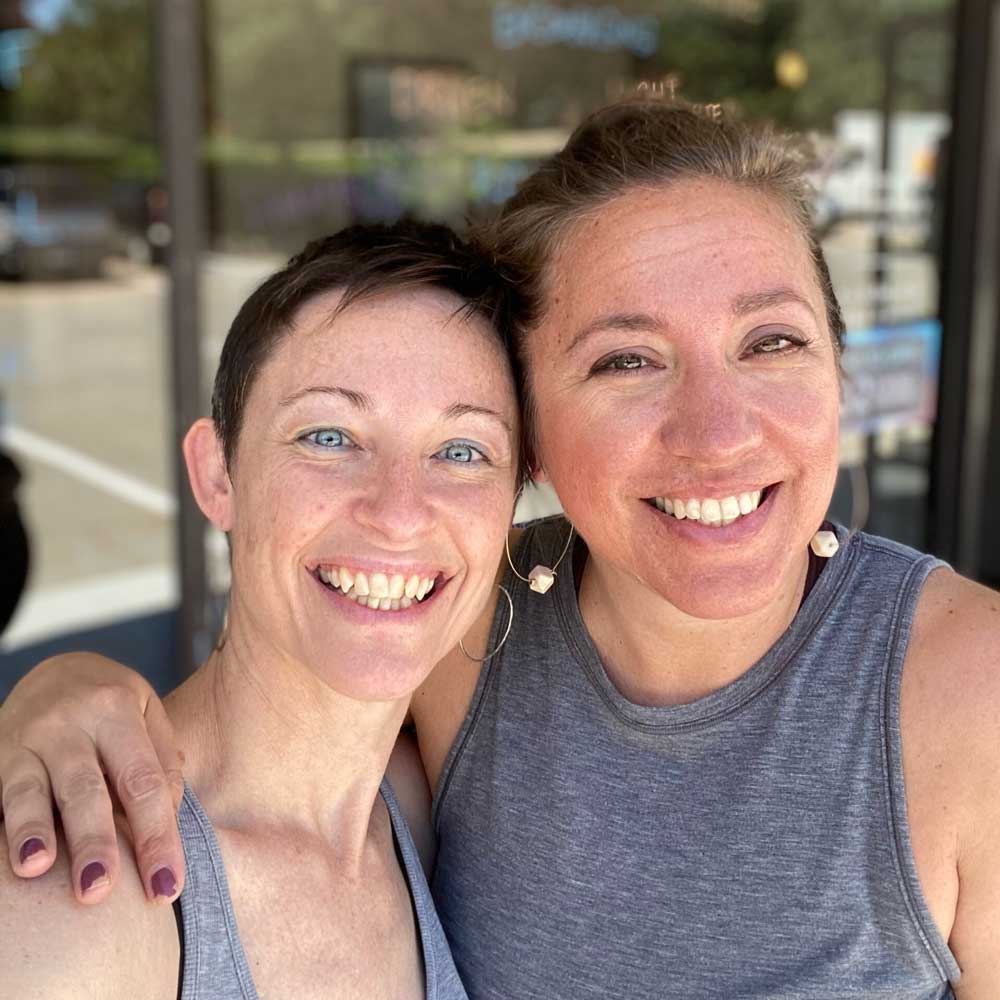 GRATEFUL FOR THE OPY COMMUNITY
As I begin my 3rd year teaching at OPY, I take a moment to reflect.  As you'll hear me say in class, take a moment to "practice the pause, feel the feels."
I have learned so much and evolved as a teacher in my relatively short time at Omaha Power Yoga.  And I have our community, YOU, to thank.  YOU are MY teacher.
You keep showing up, whether you are near or far.

You brighten my day with our chats before and after class.

You feel comfortable asking questions, which keeps me on my toes.
And I thank you, for your energy and efforts, and allowing me to hold space for you here at OPY.
I share this short snippet of a Power & Release class to show your efforts and energy.  To show how we move and make shapes together, but also to show that we all do what feels right in our own bodies.
This is your practice.  Your self study.  Your yoga.
Namaste, Jen

Watch Power & Release snippet here.
Join us for a class in studio, via stream or a replay at your convenience.
Find more helpful articles and videos from OPY here.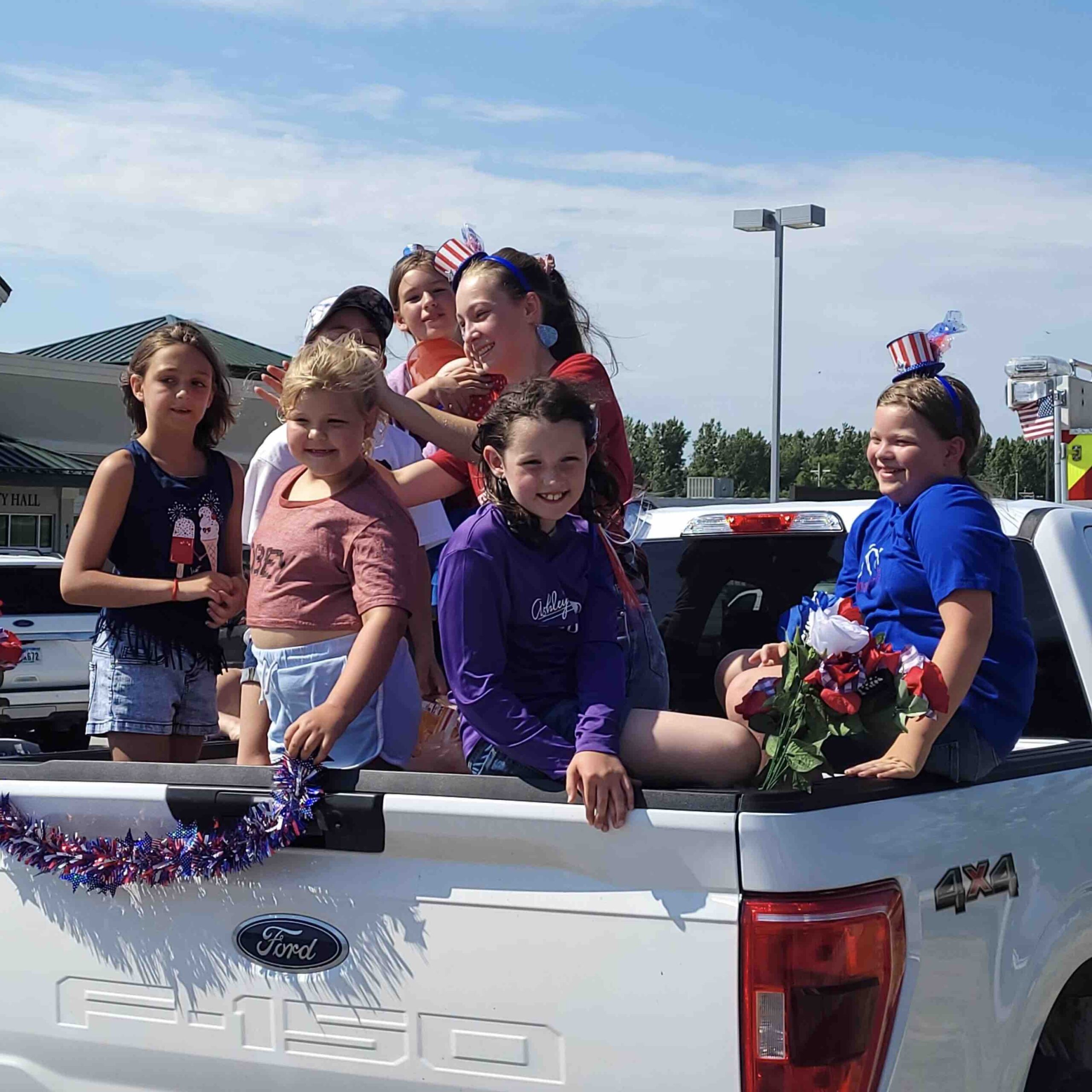 WE ARE NOT POWERLESS
This weekend someone shared with me they weren't feeling very celebratory or even independent this Independence Day.  As we spoke, I could feel the frustration and overwhelm – in both of us.
There is no stopping the waterfall of circumstances  and feelings from happening.
Life is a continuation of them, and they come for us whether we're ready or not!
So what do we do when they're disappointing, intense or feel overwhelming?
How do we cope?  How do we affect change?
We can start by allowing grief and choosing acceptance. 
Accepting something is NOT the same as liking or agreeing with it.
It's just acknowledging it for what it is so we can see our options clearly (through the fog of intense emotions) and choose a path forward. 

Grief is a response to loss, and may express differently depending on what is lost.
For instance, if we can't see well enough to safely drive ourselves as we age, there can be a loss of independence.  When we experience a loss of something dear to us – like safety, privacy, autonomy, etc – we need to allow ourselves (or our loved ones) to grieve the loss so we can eventually move forward.  
It's also key to remember that we co-exist with other people!  Yep, read that again.
There is no way all the people will agree on all the things all the time.  So, we'll inevitably find ourselves in situations we don't like, agree with or want.  
When our reality is not what we want it to be, we have choices…  
 We can complain and commiserate with those who agree with us.
 We can passively resign, convincing ourselves we are helpless and powerless.
 We can belittle, name-call, use threatening or forceful tactics to try to change the minds of those who disagree.
 We can respectfully ask questions and listen, and let people disagree. 
 We can ACCEPT it, regulate our strong emotions, sort out and TAKE ACTION on our options. 
Likely, we'll alternate between a few of these 😉
The point is, we can consciously choose how we deal with things. 
In case they didn't jump out at you, 4 & 5 are the most productive.  We get defensive when we hear things we don't like, which shuts down listening.
Dialogue creates change and requires BOTH listening and speaking. 
There's also no way around the universal truth that we all collectively contribute to our reality.

So, we are naturally the exact opposite of helpless or powerless – without even trying.
When taking action seems too overwhelming, just start with yourself.  The ripple of change outward is a given. 
The natural order of change is:
the individual
the family
the community and beyond
I believe it was Socrates who said, "The secret to change is to focus all your energy, not on fighting the old, but on building the new."  So when we find ourselves not getting anywhere, we usually just need to change what we're spending our energy on.
     Below are links to two supportive and grounding recordings for you.  Here's to conscious choices and spending our energy wisely!
     Much love, Suzanne
Here is a 6 minute relaxation and reflective practice with a focus on independence.
Here is a 5 minute metta meditation to help foster understanding, trust, and unconditional love.
If you need one-on-one support, schedule some coaching.
Find more helpful articles and videos from OPY here.


For the third year, OPY is delighted to host a gift card drive for CASA of Douglas County to help bring joy to the lives of children in foster care!
CASAs (court-appointed special advocates) are dedicated, trained volunteers who work with children in the juvenile justice system, ensuring those children have a voice at school, in the courtroom and in the community. There are over 1,500 abused or neglected foster children in the Omaha area at any given time. CASA volunteers play a very special role in advocating for the needs of those children.
Every January, CASA hosts a holiday party for the children. Oftentimes, this is the only opportunity they get to spend time with their siblings and receive a gift. OPY's gift card drive helps make that time magical. You can also donate directly to CASA online. Gift cards and monetary donations collected are used to fill the children's gift requests.
Here's how it works…
Through Christmas, select an envelope from the CASA Christmas tree in the studio and fill it with the requested gift card or monetary donation. Bring it to the desk and we'll give you a bulb to decorate the tree in place of the envelope.
OPY participates in several community support efforts throughout the year. This one is particularly special to us, because it truly does take a village to raise a child. We lift up ourselves and our community by lifting up the voices of our children, and we are so grateful for your support!