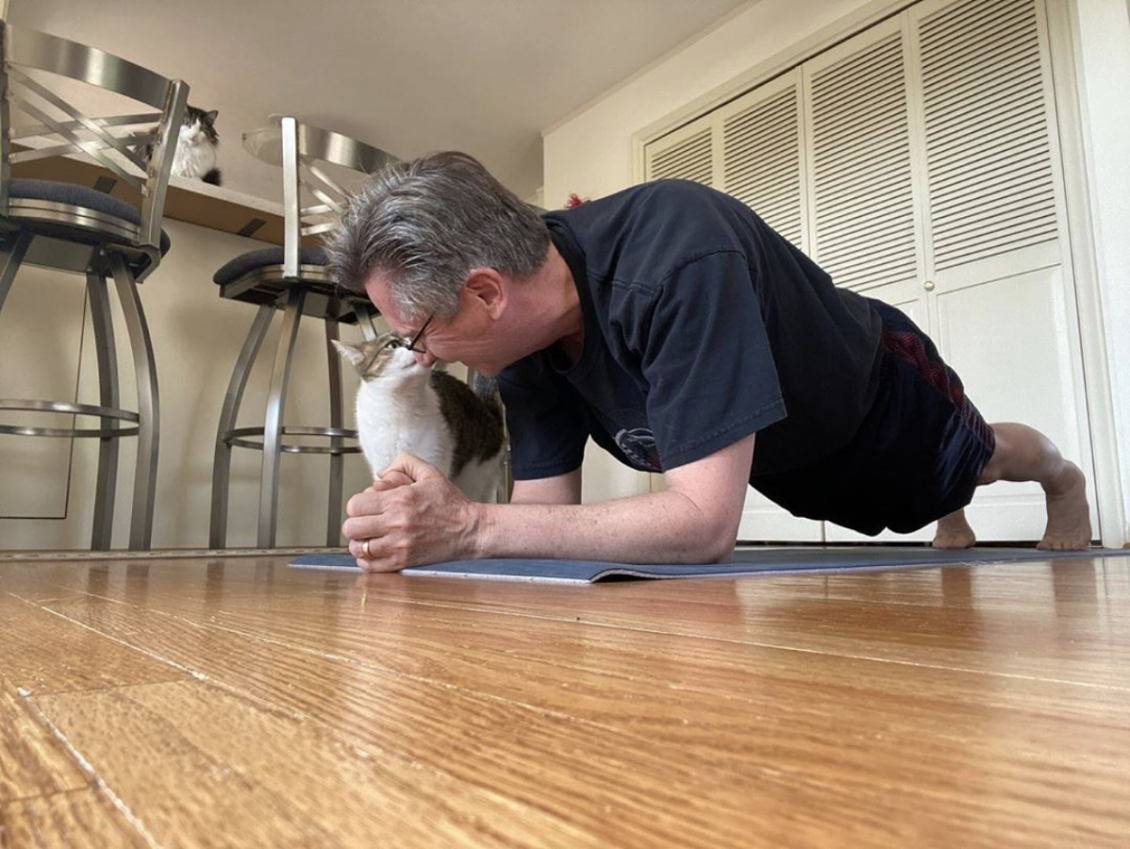 As we continue to navigate the ripple effects of coronavirus (COVID-19), Omaha Power Yoga remains committed to supporting your well-being in every way we can. We continue to evaluate our local situation and expert recommendations, and will adjust and adapt accordingly (seeing as how we're flexible from all the yoga, wink-wink)! Stay tuned to this blog for updates. As always, your feedback is welcome. Email us at info@omahapoweryoga.com.
Our Classes
Our schedule is modified to reduce traffic, and our in studio capacity is limited to maintain distance. When in studio, we ask that you mindfully give each other space. A few classes are currently suspended or offered as live stream only. We will eventually increase class sizes and add classes back to our schedule when we feel it is safe to do so. In the meantime, we offer live stream and replay options for all our classes.
We are working diligently to serve you at our highest and best! Our new reality includes extra time and energy managing added technical components and deep cleaning for every class, not to mention balancing changes to home life and kiddo schedules. We greatly appreciate your understanding and continued support of our beloved studio! Life and relationships are taking more energy these days, and we are honored to be part of your practice to be skillful and healthy in yours.
Advanced registration is now required for all our classes. No-call-no-shows for in studio reservations will be charged for the missed session – review our cancellation policy.
How to Sign Up for Live Stream Classes
Register in advance for all classes (live-stream and in-studio) via our schedule page or the Mindbody app.

Registration for classes now closes 5 minutes prior to class start time.
A link to stream email will be sent to you an hour prior to class from hello@fitgrid.com — add this email to your contacts to ensure your link to stream email doesn't land in your junk/promotions folder.

Log into the Zoom stream 5–10 minutes prior to class start time

If you log in right at (or after) class start time, we cannot help you with technical issues.
You will need to download the free Zoom app.
You'll have 2 audio options: Internet/Device Audio or Dial-in. If your internet is slow or "skippy," the Dial-in option will be less strain on your internet connection.
If the sound quality is poor, try leaving the Zoom session & re-entering for a better connection.
How to Sign Up for Replay Classes
For those unable to attend classes at our scheduled times, enjoy our replay option! Here's how it works…
Register for a live stream class.
Email info@omahapoweryoga.com that you will not attend, but would like the replay.
The replay link will be available to you for 24 hours.
Taking Precautions In-Studio
As you have noticed, cleanliness has always been a priority, and we are taking extra steps to clean and sanitize surfaces before and after classes. We are taking the following additional steps to keep our space as low risk as possible…
Our in-studio attendance is limited to maintain distance between people.
We adjusted our schedule to lessen in-studio traffic.
If you are feeling ill (or have been in contact with someone who is), please stick to live stream classes.
Masks are welcome, we ask that you remove it while you practice.
We ask that you wash your hands with soap and hot water upon arrival and before you leave.
We are not touching students for adjustments or in svasana (no hugs or high fives for now either).
B.Y.O.P. – bring your own (sanitized) props with you.
We are not loaning or renting mats currently.